Say it with me: "vibrators are for everyone!"
It's easy to assume that rabbit vibrators can only be used by people with a vulva. Their vibrating ears and shaft make them ideal for stimulating the clitoris and G-spot which is amazing but what about if you have a penis? Can you use the delicious vibrations from both the ears and shaft to double down on your pleasure? Abso-freaking-lutely.
Most vibrators can be used by any sex to arouse and stimulate but rabbit vibes are particularly excellent because they are safe to use anally as well. In this blog, we're giving you all our best tips and tricks on how penis owners and men can use rabbit vibrators. Plus, we share some of how greatest hops which have been tried, tested and reviewed by penis owners.
How to Use a Rabbit Vibrator If You Have a Penis
Externally
One of the benefits of a rabbit vibe is having two different types of vibrating tips to play with – the targeted stimulation of the ears and the broader tip of the shaft which offers vibes to more surface area on (or inside) your body.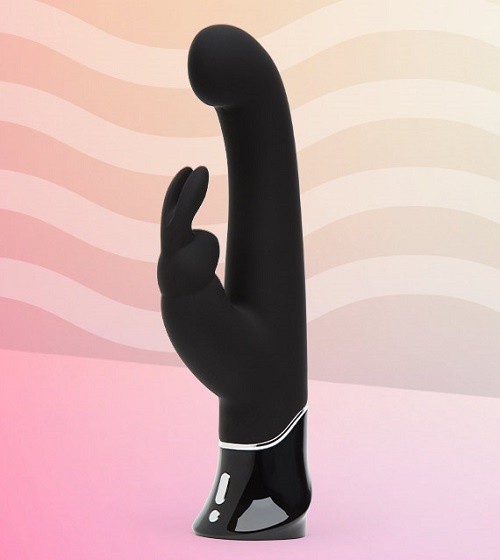 Use the rabbit tip to tickle the balls and nipples, starting on low to get used to the feeling and see how you like it before moving on to explore more of the speeds and patterns. You can also try tucking the frenulum (AKA the banjo string) in between the two ears for insane stimulation to one of the most sensitive spots you can find on a penis.
As for the shaft of your rabbit, it has plenty it can do outside the body too. Gently massage the rounded tip into the perineum
(AKA the taint), increasing blood flow to the prostate and – with a little bit of patience – potentially even reaching a perineum orgasm.
Stroking the penis shaft with the rabbit shaft up and down and all around is another awesome way to level up solo play, hand jobs and blow jobs.
Anally
One of the things which make rabbit vibrators so popular for vulva owners are the blended orgasms they can deliver. This happens when both the clitoris and G-spot are receiving glorious vibes simultaneously.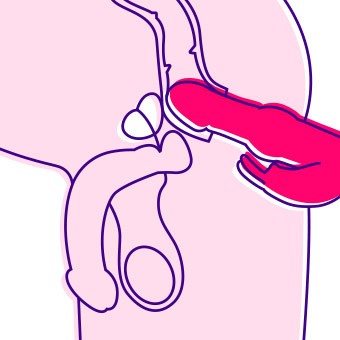 You can attempt to experience similar sensations through backdoor penetration, stimulating the P-spot and perineum with your toy for hands-free thrills or with the added intensity of a good fondle at the front. Make sure you cover your rabbit and anus in a good quality, water-based anal lube before you begin and as with any anal play, go slow.
A few things to consider:
Most rabbit vibes will do the trick here but be mindful of how thick they are and consider whether a slimline option might be best for you.
Some of our toys feature rotating beads within the shaft which can struggle under the surprising strength of your anal muscles but you may still be able to feel them rumbling around.
If you do decide to use your rabbit anally, take extra care when cleaning it – using a toy cleaner or soap and warm water – between play.
Using a rabbit vibe never has to be solo journey (even though it's just as fun). Take turns playing with your partner using the rabbit, exploring the different areas and feelings which gets each of your legs shaking. You could even get matching rabbits and partake in a spot of mutual masturbation. Cute.