Can I Use a Rabbit Vibrator if I have a Penis?
Mar 22,2023 | Bestgspot
Say it with me: "vibrators are for everyone!"
It's easy to assume that rabbit vibrators can only be used by people with a vulva. Their vibrating ears and shaft make them ideal for stimulating the clitoris and G-spot which is amazing but what about if you have a penis? Can you use the delicious vibrations from both the ears and shaft to double down on your pleasure? Abso-freaking-lutely.
Most vibrators can be used by any sex to arouse and stimulate but rabbit vibes are particularly excellent because they are safe to use anally as well. In this blog, we're giving you all our best tips and tricks on how penis owners and men can use rabbit vibrators. Plus, we share some of how greatest hops which have been tried, tested and reviewed by penis owners.
How to Use a Rabbit Vibrator If You Have a Penis
Externally
One of the benefits of a rabbit vibe is having two different types of vibrating tips to play with – the targeted stimulation of the ears and the broader tip of the shaft which offers vibes to more surface area on (or inside) your body.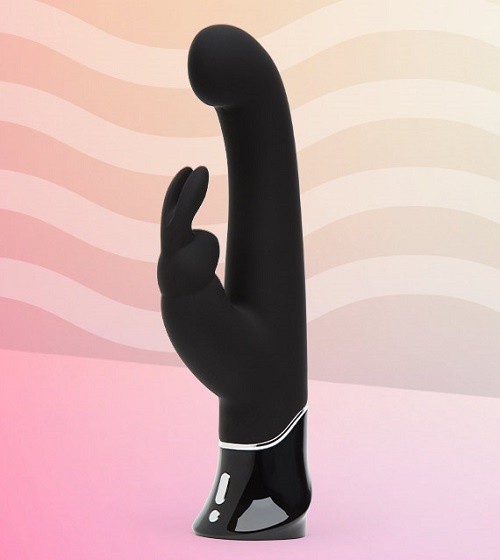 Use the rabbit tip to tickle the balls and nipples, starting on low to get used to the feeling and see how you like it before moving on to explore more of the speeds and patterns. You can also try tucking the frenulum (AKA the banjo string) in between the two ears f